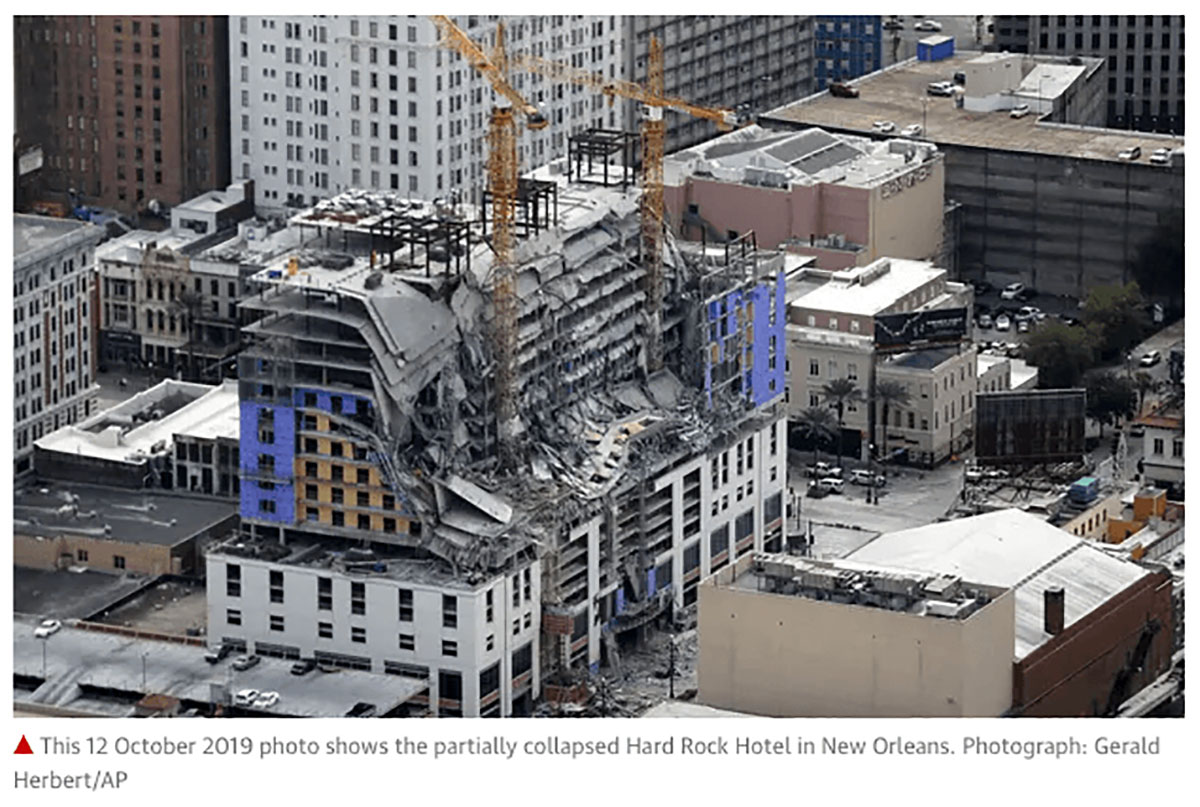 "On or about September 30, 2019, and at times prior thereto and thereafter, workers on floors 8-18 of the multi-story Hard Rock Hotel building were exposed to hazards of falling materials and building collapse. Structural steel connections were inadequately designed, reviewed or approved, affecting the structural integrity of these connections."
Source: OSHA "US Department of Labor Cites Engineering Firm, General Contractor, Steel Erector, Other Subcontractors Afte New Orleans Construction Collapse"

---
Join Our Newsletter 
Sign up for our newsletter to get the latest news and updates.